Home
>
Shop
>
Games
>
Golden Week
Holiday Planning Team Game
Golden Week


A game about planning a holiday away. Players gather enough time and money to plan their trips before the other teams.
90 cards full of events and resources
Game play is for 4-8 players (in groups of 2)
Takes 15 minutes for the short game to upwards of an hour for the full length game if it is so needed.

With all Tanuki games, communication and fun are central to their design. How to play, and how to teach videos will be up on youtube withiin the weeks to come.
Download the rules here: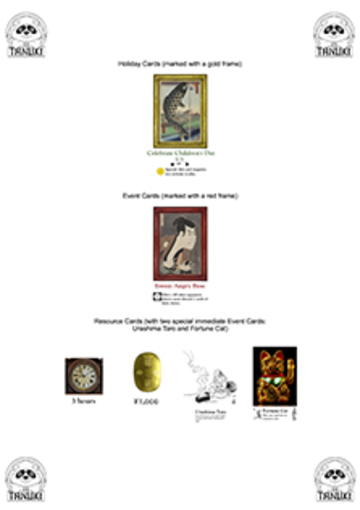 Watch Our 'How to Play' video:
Review Stars:
•
Ask a question about this item >