Tanuki Talk
So Says Japan: Summer!
by
Stephen
Hello everyone,
We have a new free download version of So Says Japan with 10 new cards containing 14 new questions on all things summer.
We are very excited that this is the first version to be published in English and Japanese and this will apply to all free sets going forward. We also have conversation practice papers in both English and Japanese and a full vocabulary list. Be sure to check them out.
We have been very busy over the past few months and there will be six new free sets coming every few weeks until the end of the year and some new large sets available for purchase in the fall. Thanks for playing!
Download the cards by clicking on the images below:
English Cards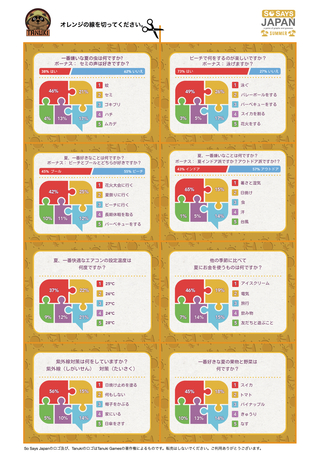 日本語のカード
English Questions
日本語の質問
Vocabulary / 単語
The rules, play mat and other free versions of So Says Japan are avalible here:
https://www.tanukigames.org/free.php
Photo for the webbanner is by
Ylanite Koppens
from
Pexels
All the graphic design work for So Says Japan is by Taylor Ruddle. Check him out
here.
0 Comments :
---
Write a comment :