Tanuki Talk
So Says Japan: Christmas and New Years (Winter) 2020!
Hello everyone,
Well, this has become an annual tradition. Here is our So Says Japan set for Winter 2020. These seasonal sets are fun to put together and give to you because, while most things stay the same, a few things do change from year to year.
Obviously, this year more people said they would spending New Year's with family. That is hardly the biggest surprise.
However, a big change is the rise of Backnumber! Moving up another place from last year in the "favorite Christmas song" category. Will it be the number one Christmas song in Japan in two years time? More importantly, will Mariah Carey be losing her top spot to Last Christmas? Probably because of the Wham getting help from Ariana Grande's cover version of their classic sweater wearing ballad!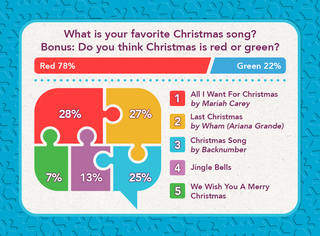 Anyway, here are the cards in both English and Japanese, worksheets and a vocabulary list. If you want to see lasts year's cards they are here.
Lastly, we have some big announcements for next year coming. See you in January at the start of, a hopefully, better new year!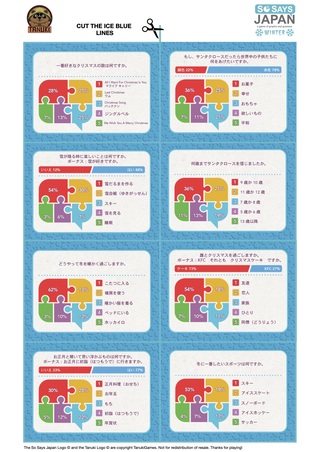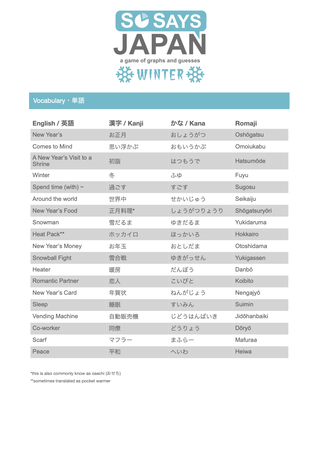 Rules are here.
Board to play the game with here.
How to play video is on youTube.
0 Comments :
---
Write a comment :